Search & Content Optimization – 20 SEO Best Practices
Unscrupulous SEO companies offer quick fix solutions to getting your website ranked high on Google searches, and in the process they are quick to disregard the most commonly accepted (and smartest) SEO best practices.
Like all quick fixes, they don't stick – and worse, they are likely to crash and burn.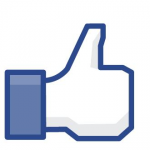 If you want to improve your organic search traffic on Google and other engines, then forget about search engine optimization tricks and shortcuts. Focus instead on creating high quality content, and on increasing your website's online visibility and reputation through blogging and social media. In other words, emphasize people and not machines.
SEO Best Practices
Write for users, not search engines. User profiles and personas help content strategists and writers understand who will be reading the content.
SEO is not about gaming the system. Search engines penalize websites that use old-school SEO tricks and shortcuts such as keyword-stuffing, link-swapping and article-spinning.
Create useful, relevant, interesting and topical content that users want to read and share. Think about what users want to know, not what you want to tell them – aim for a good user experience and be honest about what you are offering. Use story-telling techniques to engage users if appropriate.
Keywords help focus your message. Proper keyword research using reliable tools helps you discover what users are interested in, and how they talk about it. Treat keywords as a way to ensure your message on each page is clear, not as magic phrases which you simply inject into the text.
Blog about current events. Both users and search engines favor topical content: news, upcoming events, current affairs. Regularly updated blogs are a vital part of a strategy to increase a website's visibility, and should be integrated into the main site if possible.
Get social, get reviews. Social media and review sites (such as Tripadvisor) help drive traffic to a website, establish the site's reputation, increase online visibility and links, and improve user engagement. Large brands should have a presence on the main social media platforms: Facebook, Google+, Twitter, Pinterest and/or country-specific platforms. Smaller brands should not bite off more than they can chew.
Use social sharing buttons ("Share this article on Facebook/Google+/Twitter/Email" etc) and social connect buttons ("Follow us on Facebook/Twitter etc"). This helps create a community and amplifies the effect of blogs on search rankings and visibility.
Encourage inbound links and citations from relevant, respectable websites and blogs – preferably with whom you have a relationship. This will lead to increased direct traffic to the site and also improve search rankings. (Inbound links from disreputable websites and link farms will harm search rankings and should be disavowed.)
Aim content at a specific market or niche. Search is increasingly personalized: users see different search results depending on their browsing history and social profile. So make sure you understand your demographic.
Aim local. Location-specific search results will be enhanced by proper listings on Google Places and other online map services. Keywords, if used, should have a location element.
Ensure your website design and structure is clear and accessible. This is vital for both users and search engines.
Be relevant. The home page is no longer the automatic landing page for searchers. Different topics should be dealt with on different pages and linked coherently.
Write for mobile. Many users now access the web on mobile devices – small screens, limited attention span, no room for complex navigation or data-intensive content or Flash. The website should be mobile-friendly if there is not a mobile-specific site. Content must be concise, short and clear, with the most important information at the top.
Recycle, don't duplicate. Search engines penalize duplicate content, but you can re-use chunks of good content in various ways: a white paper or interview split into blogs, a "top tips" blog split into tweets…
Write meta data for users not search engines. Meta data are not an opportunity to stuff keywords onto a web page.

Meta keywords are deprecated by most search engines and should not be incorporated into the code.
The title appears in the browser tab and in some search engine results pages, and should tell users what the page is about at a glance. The first 11 or 12 characters are the most important.
The meta description shows up in the list of search results in most browsers. The aim is to give users a concise, informative and accurate description of what's on the page, and to encourage them to click through. If you have a main keyword, use it once here. Include a call to action and keep it around 150 characters.

Optimize images and videos for search by adding appropriate titles, alt text and captions.
Take a 3-pronged approach to content. Good search positioning requires:

relevancy (non-spammy keywords, separate topics on separate pages)
usefulness (information-rich content, new ideas, outbound hyperlinks)
reputation (inbound hyperlinks from reputable sites, high standing on review sites).

Set clear Key Performance Indicators for measuring a site's performance over time, and have analytics programs in place to track them. They should include organic traffic and conversion rates as a minimum. Inbound links, search terms, referring sites and bounce rates are also useful data to track. Whatever analytics you look at, ask yourself how you can learn from the data.
Iterate. Learn from your mistakes and those of competitors, and be quick to react if content (your own or on social media/a review site) has a negative effect on your reputation.
Consider multilingual content. Targeted localization can greatly increase a website's global reach, as well as the engagement and conversion rates of foreign users.
Monica G. – Content Strategist